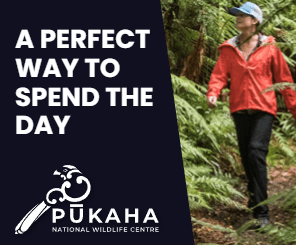 Visit Pūkaha National Wildlife Centre on a day trip from Wellington or within the Wairarapa!
It's the perfect day out exploring nature, treating yourself and your whānau.
Only a 2 hour drive from Wellington city; and 20 minutes from Masterton.
Family self-guided tickets are only $55 for up to six people (maximum two adults).
11:00am – morning tea
Arrive and refresh after the scenic drive.
Enjoy coffee and freshly made scones and muffins at the on-site Kākā Café.
Start your journey of discovery in the Visitor Centre interactive gallery – the kids will love the giant tree!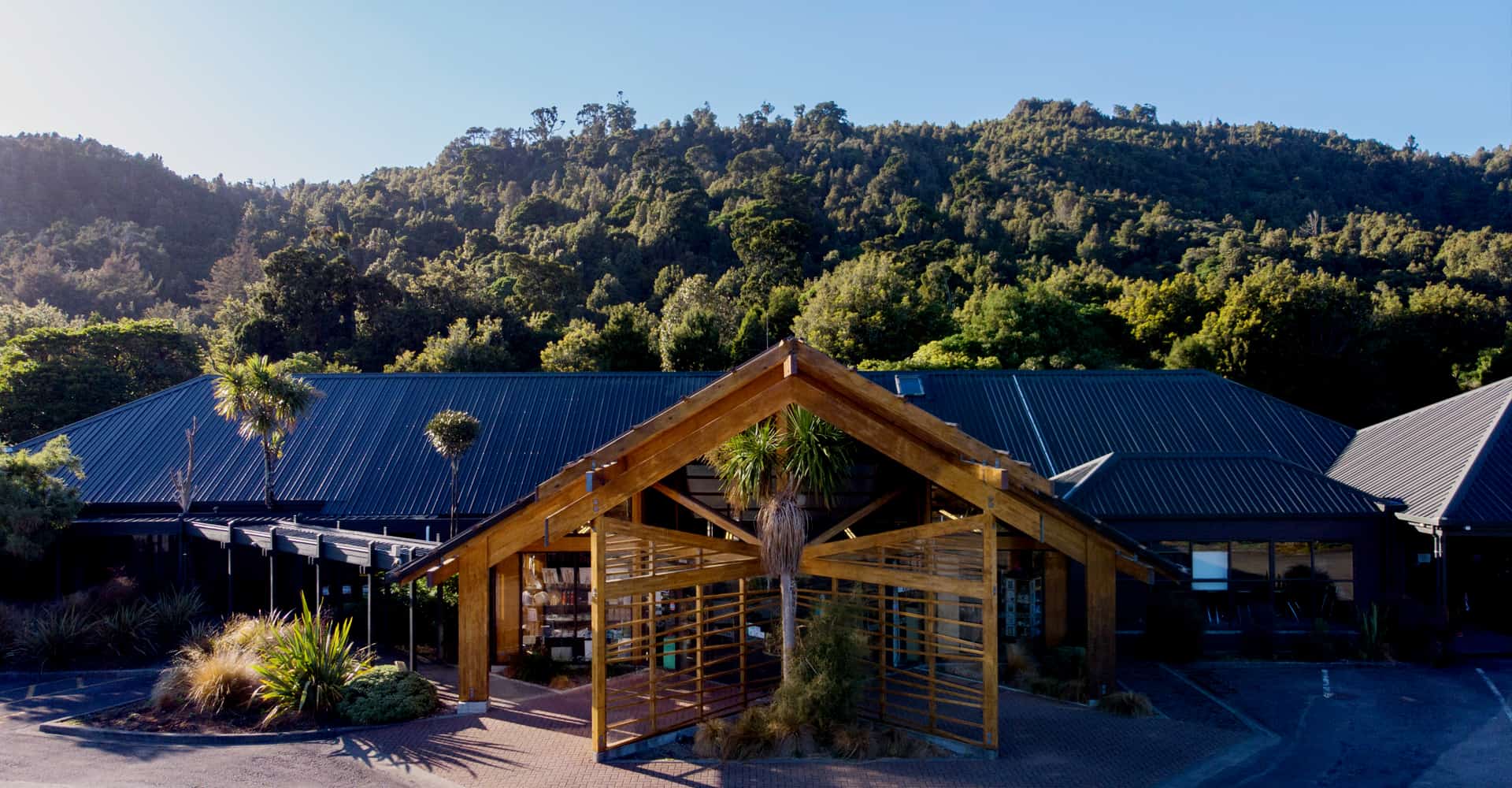 12:00pm – kiwi talk
Walk into the ngahere (forest) and head to the nocturnal house. This is the first of three daily talks included free with your entry.
Learn about Operation Nest Egg and how Pūkaha are helping to reverse the decline of the kiwi in Aotearoa New Zealand.
If you visit during breeding season (June – March) you may be able to see a Ranger feeding a kiwi chick!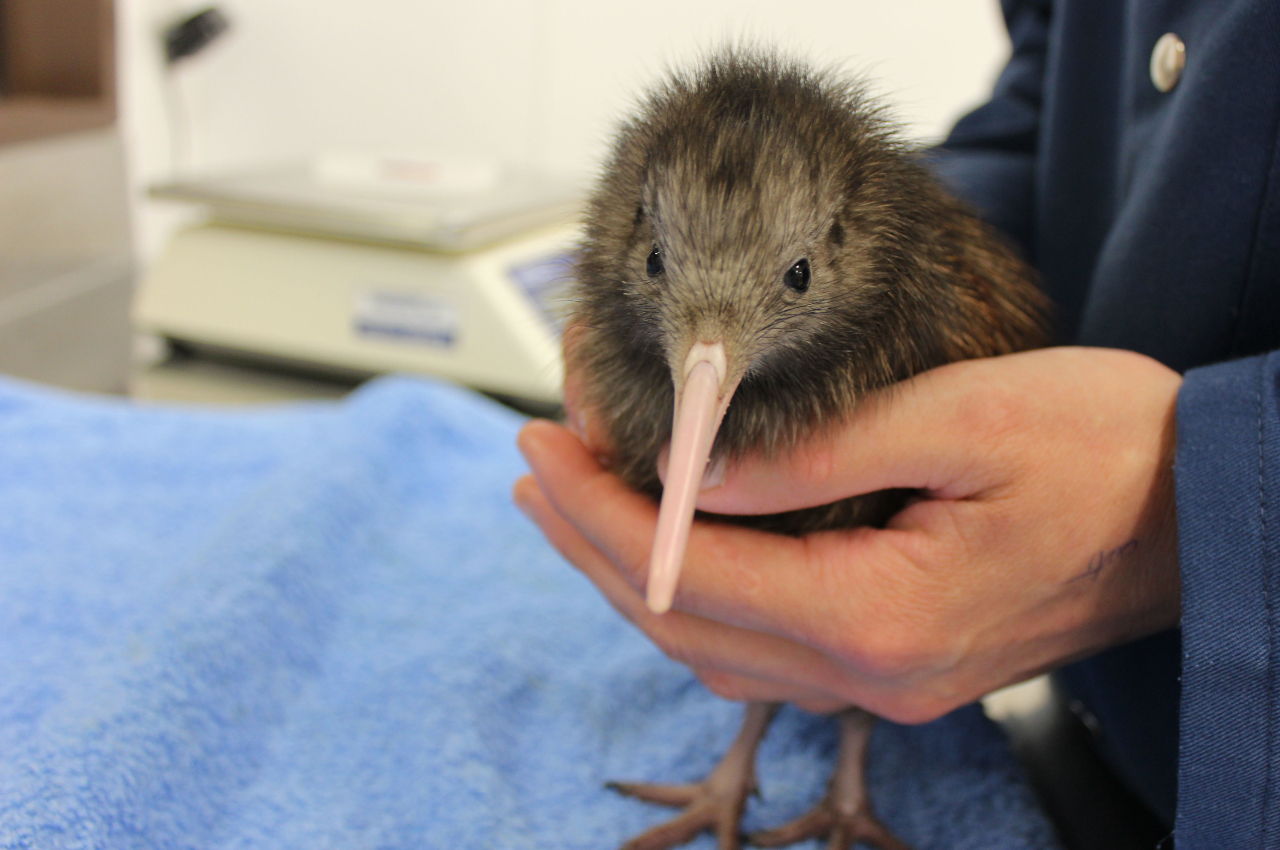 12:30pm – lunch
Enjoy lunch at Kākā Café, sitting on the deck overlooking the takahē enclosure.
Watch out for the cheeky wild kākā. Ensure they don't eat your food as it can make them sick!
There's something for everyone including a special kids menu, pies, paninis, quiches, salads in summer and soup in winter.
Delicious dishes cater for a range of dietary requirements such as gluten free, dairy free, vegetarian and vegan.
There's more below, but you may already want to…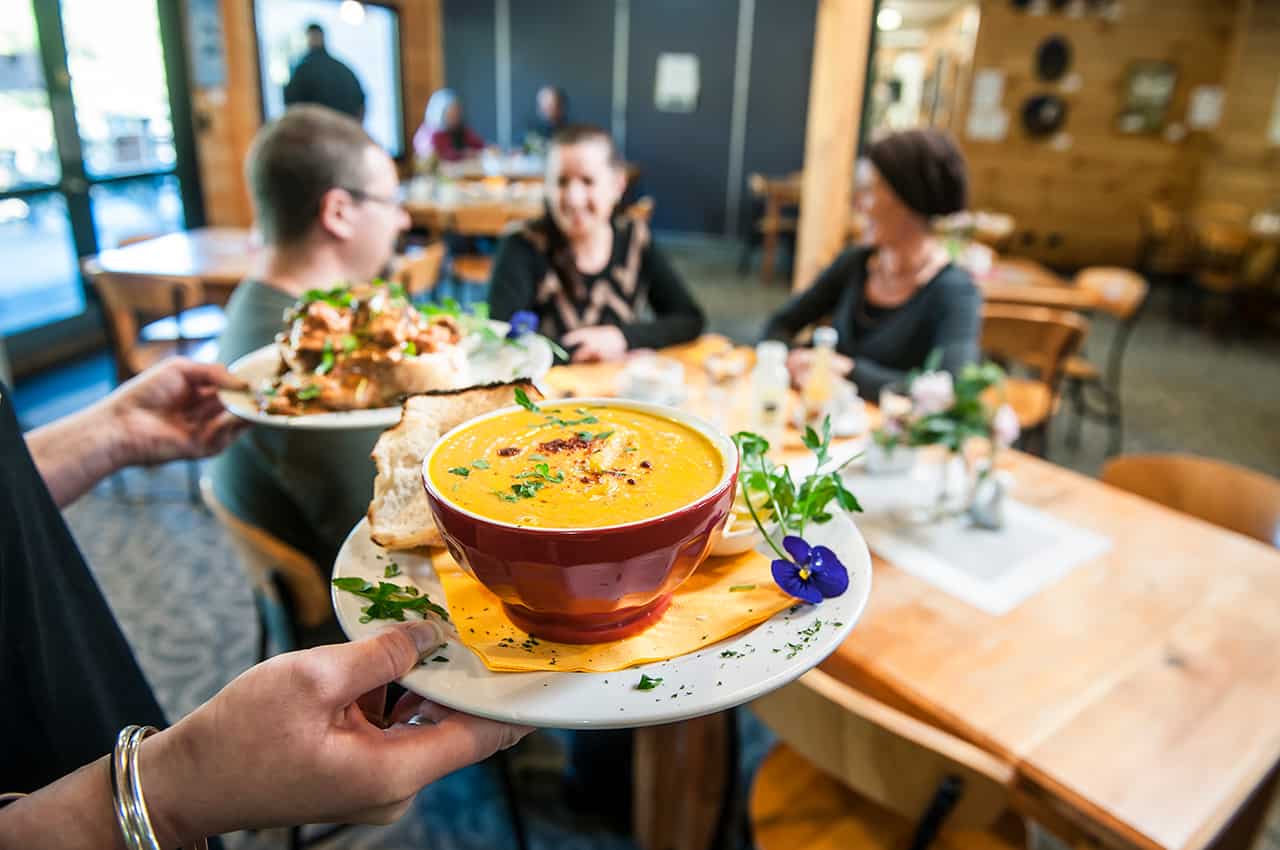 1:30pm – tuna (eel) feed and talk
Meet Kahurangi the charming North Island kōkako. She was hand raised by humans, and as a consequence thinks she's a person! She will quite likely have a chat to you, saying "kōkako" and wolf whistling at men with beards and glasses across the Reserve…
Say "kia ora" to the sleeping wētā in their hotels at Te Wahi Wētā (The Wētā Place) en route to the eel bridge.
Learn about what tuna (longfinned eels) eat and their epic migration journey to breed. Adults may have the opportunity to feed the tuna from the safety of the steps, with a Ranger.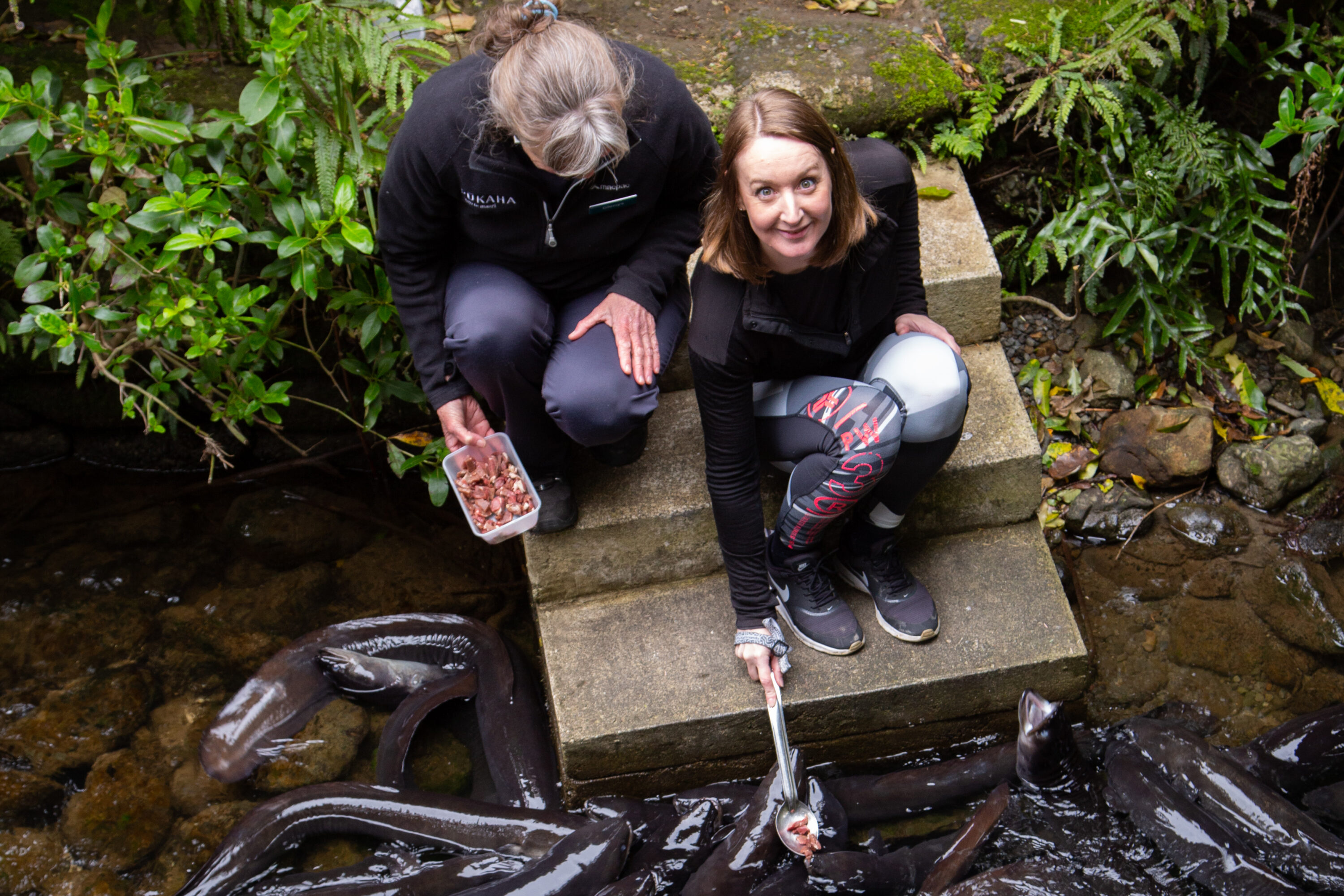 3:00pm – kākā feed and talk
Continue through the harakeke (flax) wetlands to the Francis Free Flight Aviary. Walk with the birds as they feed and play.
Marvel at the majestic Redwood grove, past the breeding pairs of kākā in their aviaries to the Kākā Circus.
Discover how Pūkaha re-introduced kākā into the ngahere and how they are thriving today. Watch Rangers monitor the wild kākā at the feeding stations. There can be up to 30 birds showing up for their afternoon tea!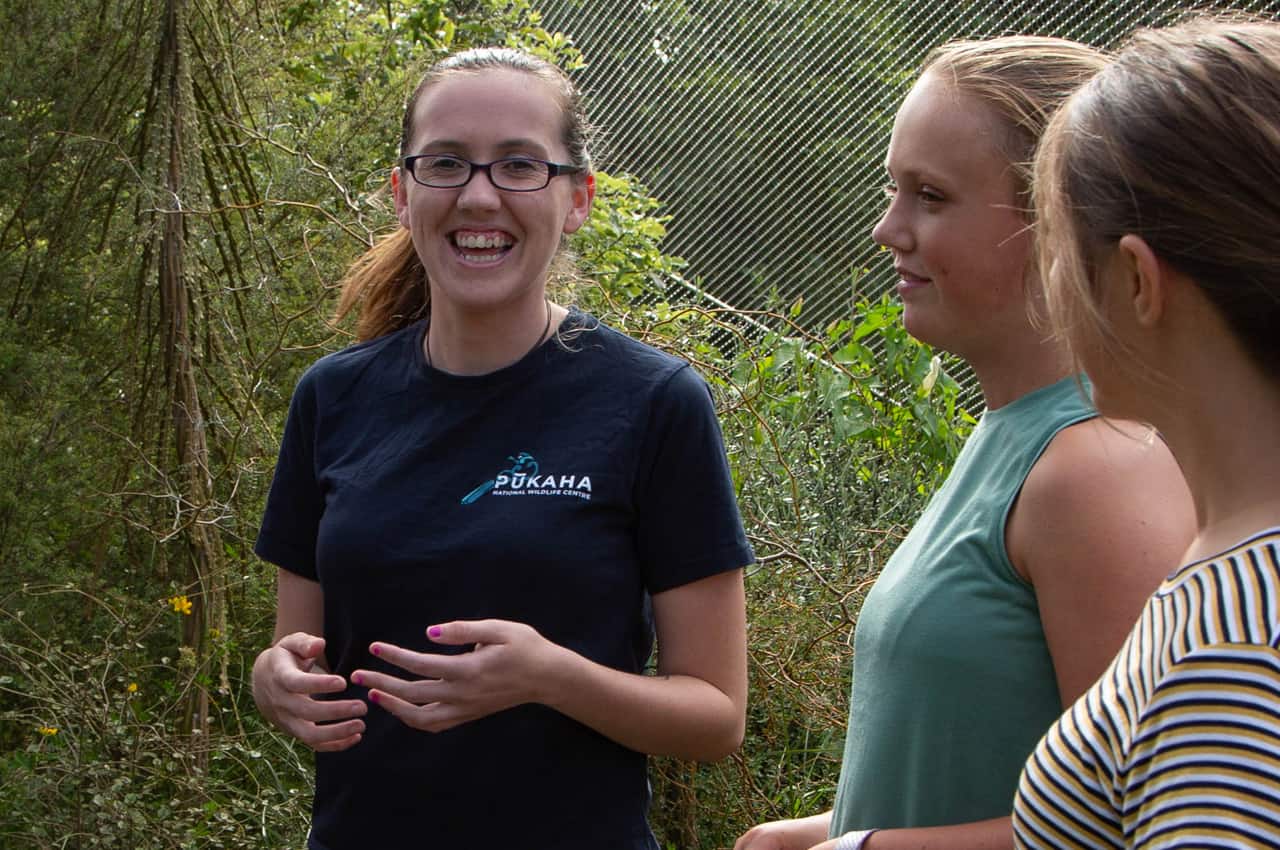 3:30pm – afternoon tea and home time
Grab a well-deserved coffee, cold drink or ice cream from the Kākā Café before heading home.
The tamariki will sleep the whole way home worn out from loads of fresh air and bush adventure.