Pūkaha has a dedicated team of staff and volunteers from a variety of backgrounds including zoology, ecology, marine biology and anthropology.
The workplace comprises Visitor Centre guides, captive breeding rangers, marketing, cafe and maintenance.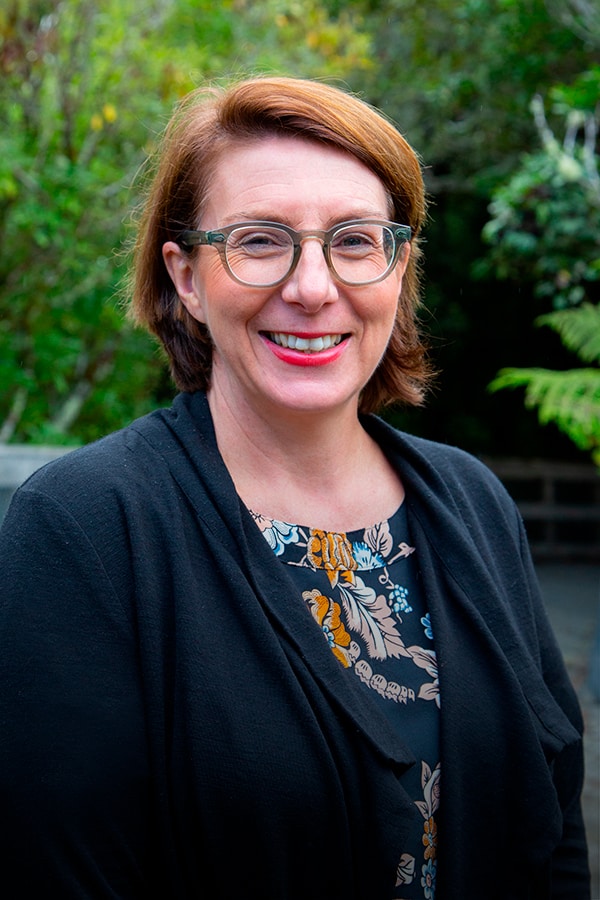 Emily Court
General Manager
Emily took up the reins as General Manager in October 2017. She has a diverse management background including banking, retail, economic development and international education, and holds Bachelors and Masters degrees in Business Administration.
Emily is committed to taking Pūkaha to the next level both as a tourism destination and as a leader in New Zealand's conservation community.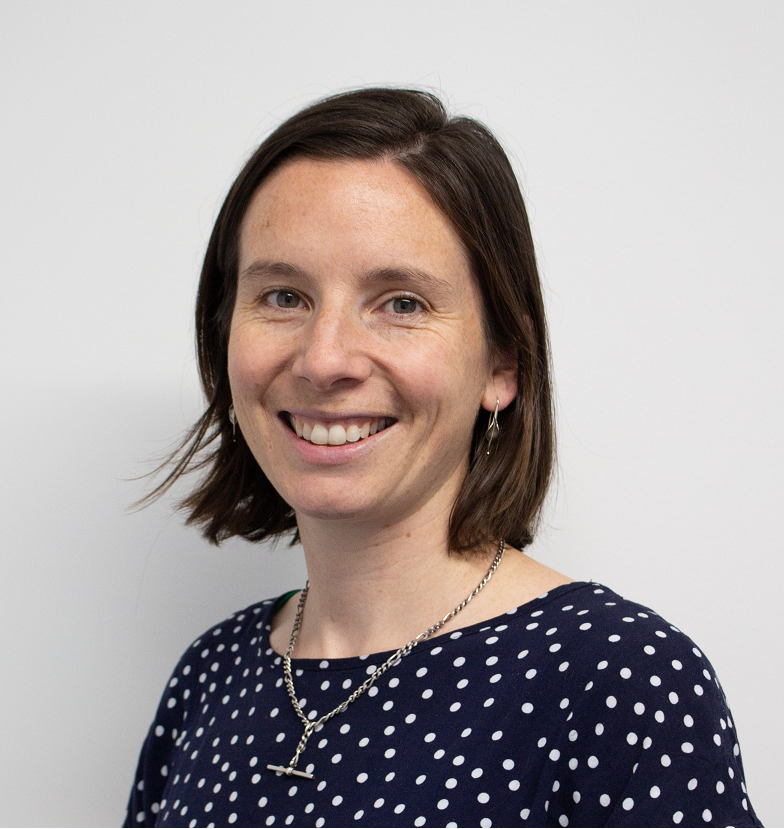 Georgina Morrison
Acting Board Chair 
Georgina is the Executive Officer of Environment Hubs Aotearoa and Enviroschools facilitator in both the Tararua District and Palmerston North City.
Georgina also sits on the Boards of Eastern and Central Community Trust and Pahiatua School.
Georgina is a mum to Harry and Anna who attend Pahiatua Primary School, and lives on a dairy farm with her husband Duncan.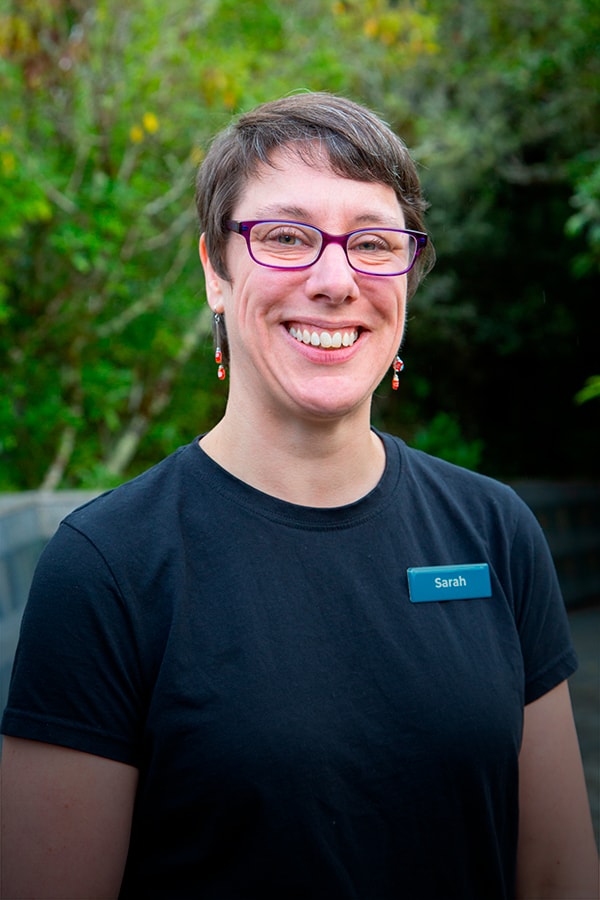 Sarah Watkins
Commercial Development Manager
Sarah has 18 years experience in eco-tourism, managing high ropes courses and suspended airwalks in Australia, the UK and New Zealand.
She draws upon a solid skillset that includes operations, marketing, general management and even graphic design.
Sarah is also a professional photographer.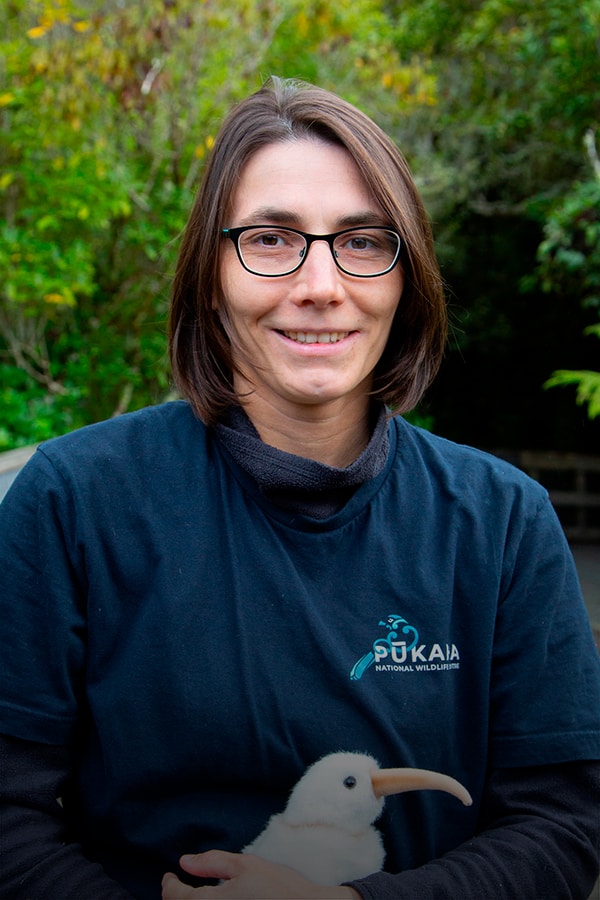 Jess Flamy
Head Ranger
Jess has 16 years experience working with birds, a passion born after being given a pet lovebird at age 5.
In her native France she worked with a number of different species including flamingo, tucan, and various parrots including 2 kea.
This led Jess to New Zealand, where she has been ever since, heading up the captive breeding team at Pūkaha.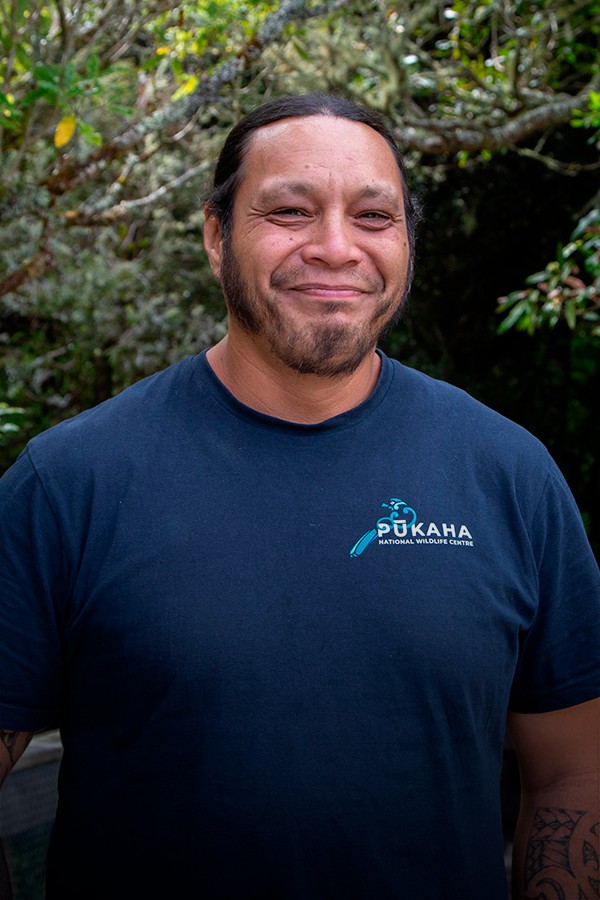 Wayne Pitau
Cultural Tourism Development Advisor
Wayne is qualified in whakairo māori traditional carving and has a background in youth mentorship.
He currently teaches Te Toi Whanake, an introductory programme about kowhaiwhai and whakairo at Te Pātukituki o Wairarapa.
He is of Rangitāne descent and is passionate about te reo Māori me ona tikanga.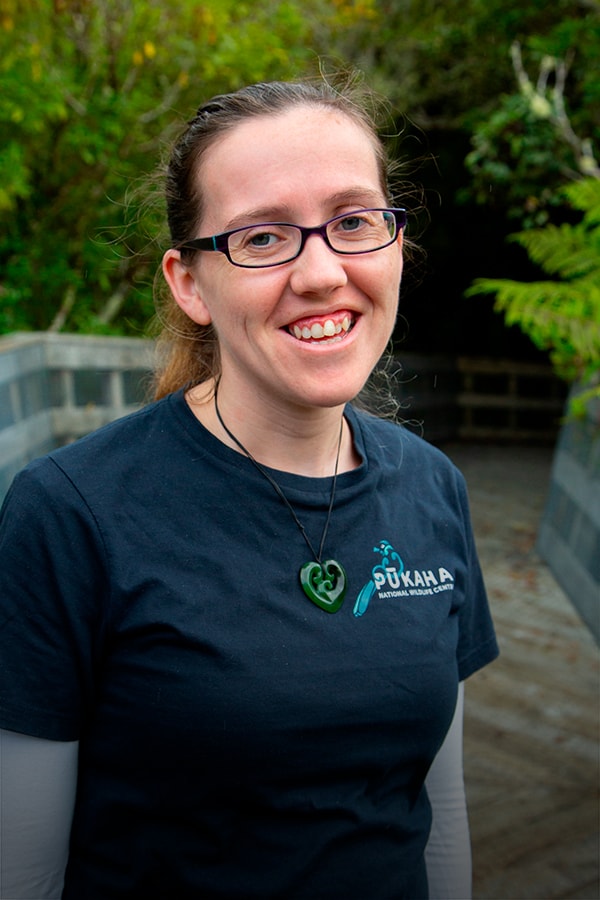 Kyleigh Cork
Visitor Centre Team Leader
Kyleigh has been part of the Pūkaha team for 4 years, running the Visitor Centre and Retail shop.
She coordinates all tours and talks, and hosts school education groups.
Kyleigh has a background in early childhood education, which helps her plan and run the school holiday programmes.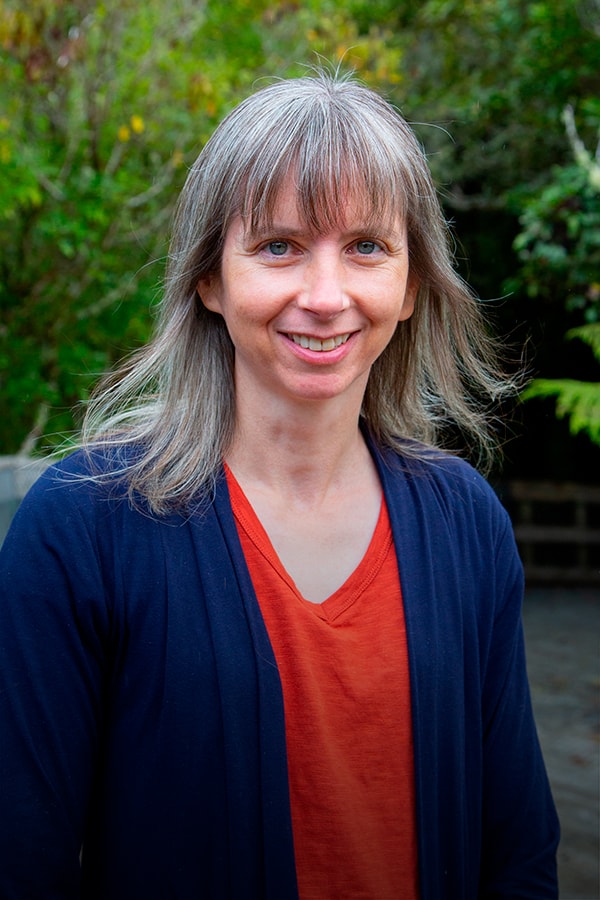 Raelene Berry
Captive Breeding Ranger & Collection Planning Manager
Raelene is a graduate zoology and geography and holds a master of science in ecology.
She has been involved with Pūkaha since 1991, and researched the reintroduction of North Island kākā to Mount Bruce for her thesis in 1994.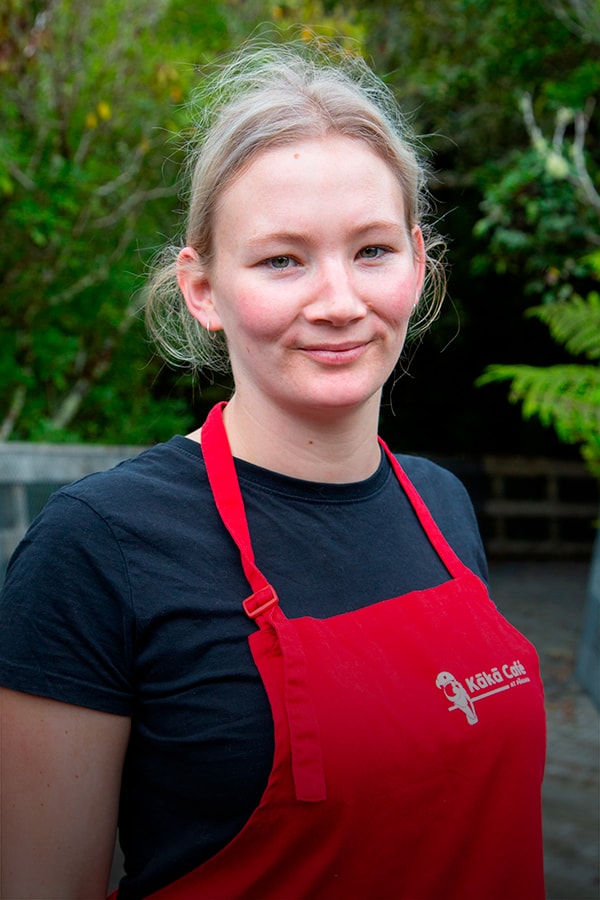 Jenna McIntosh
Café Team Leader

Jenna has been working in hospitality for 19 years, where she has been a sous chef and an award-winning barista at the National Barista Awards as well as at regional championships. She has also been a bar supervisor and a baker.
Jenna has a passion for New Zealand's native flora and fauna, sparked by her father who taught her about the importance of pest control.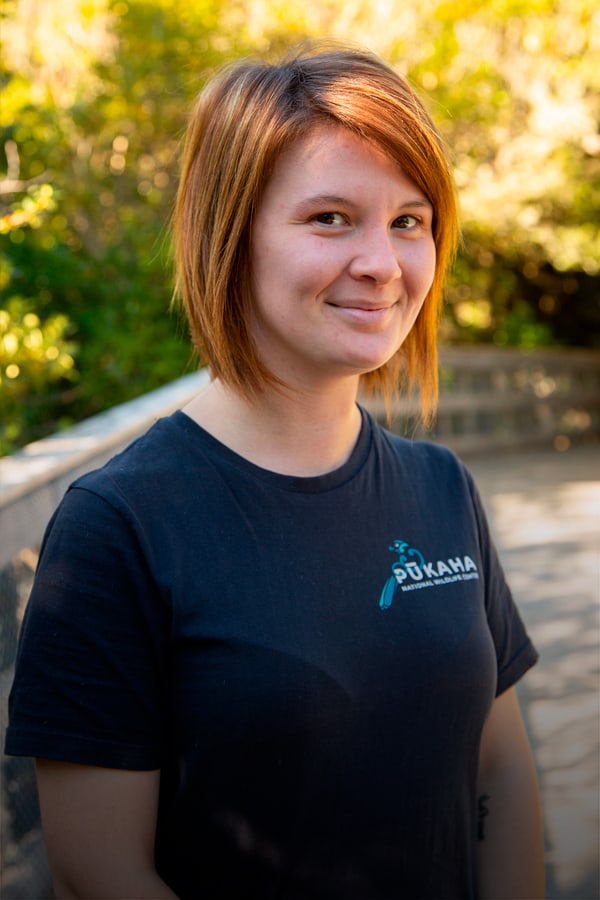 Tara Swan
Communications Advisor
Tara is an ecologist and member of the captive breeding team at Pūkaha.
She is also a wildlife photographer and social media strategist, implementing all of Pūkaha's social media communications.
Kerri Moore
Volunteer Coordinator
Kerri has been part of the Pūkaha whanau for the last five years, starting out as a volunteer herself as part of the restoration team.
She has a diverse background including as a farmer. She loves her job, especially working with people and the beautiful forest scenery.